We are your reliable transport partner in Spain and Europe.
Doing transport since 1979
In 1972 this family dream was started by Mr. Rafael Monzón Serrano with the acquisition of a SIATA 700 for the distribution of fresh pastries in the province of Tarragona. From 1991 onwards, all the transport services were carried out under the brand name Furgo-Trayler, and since then, the range of services as well as the scope of the transport and the volume have been increasing.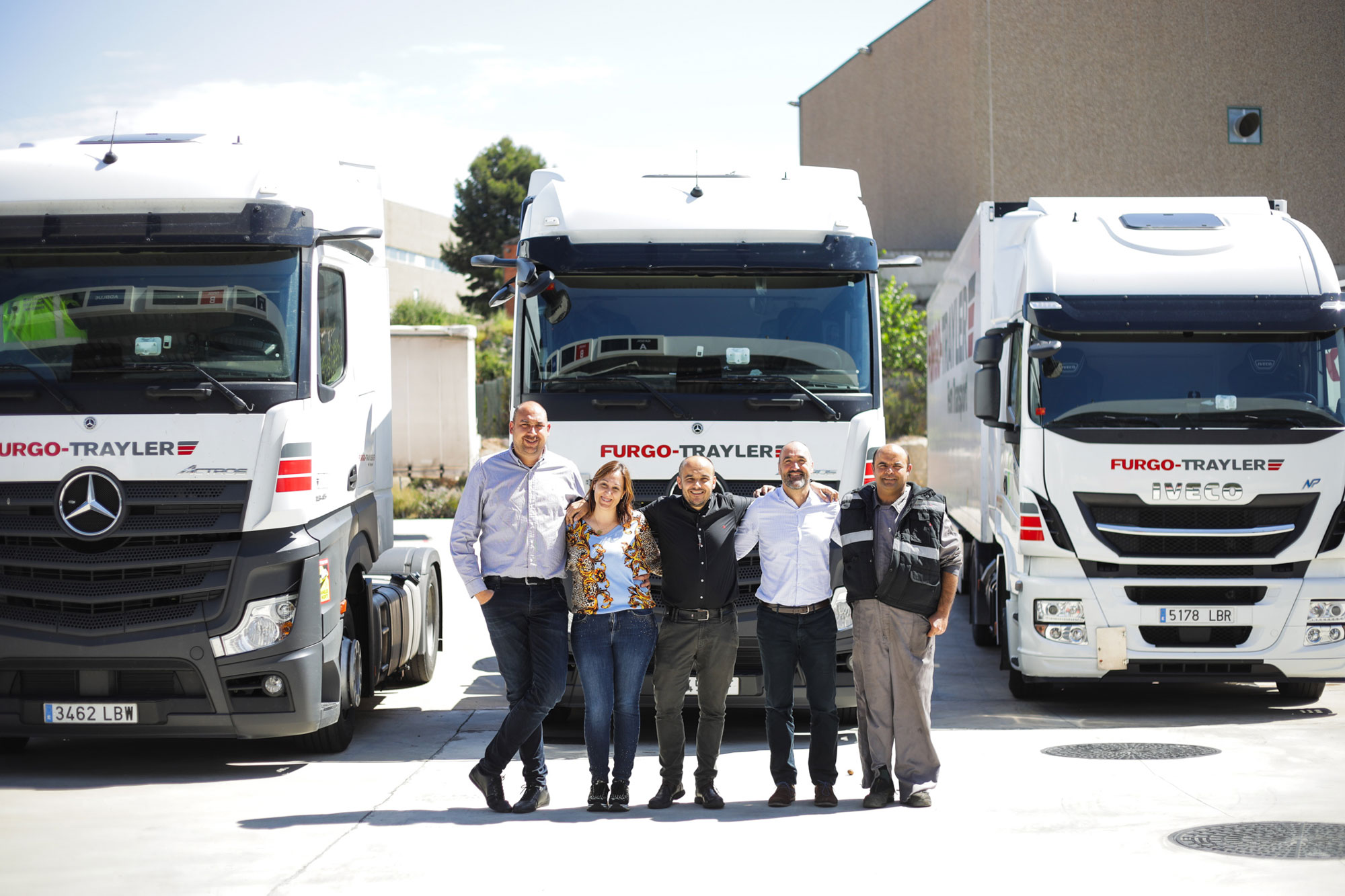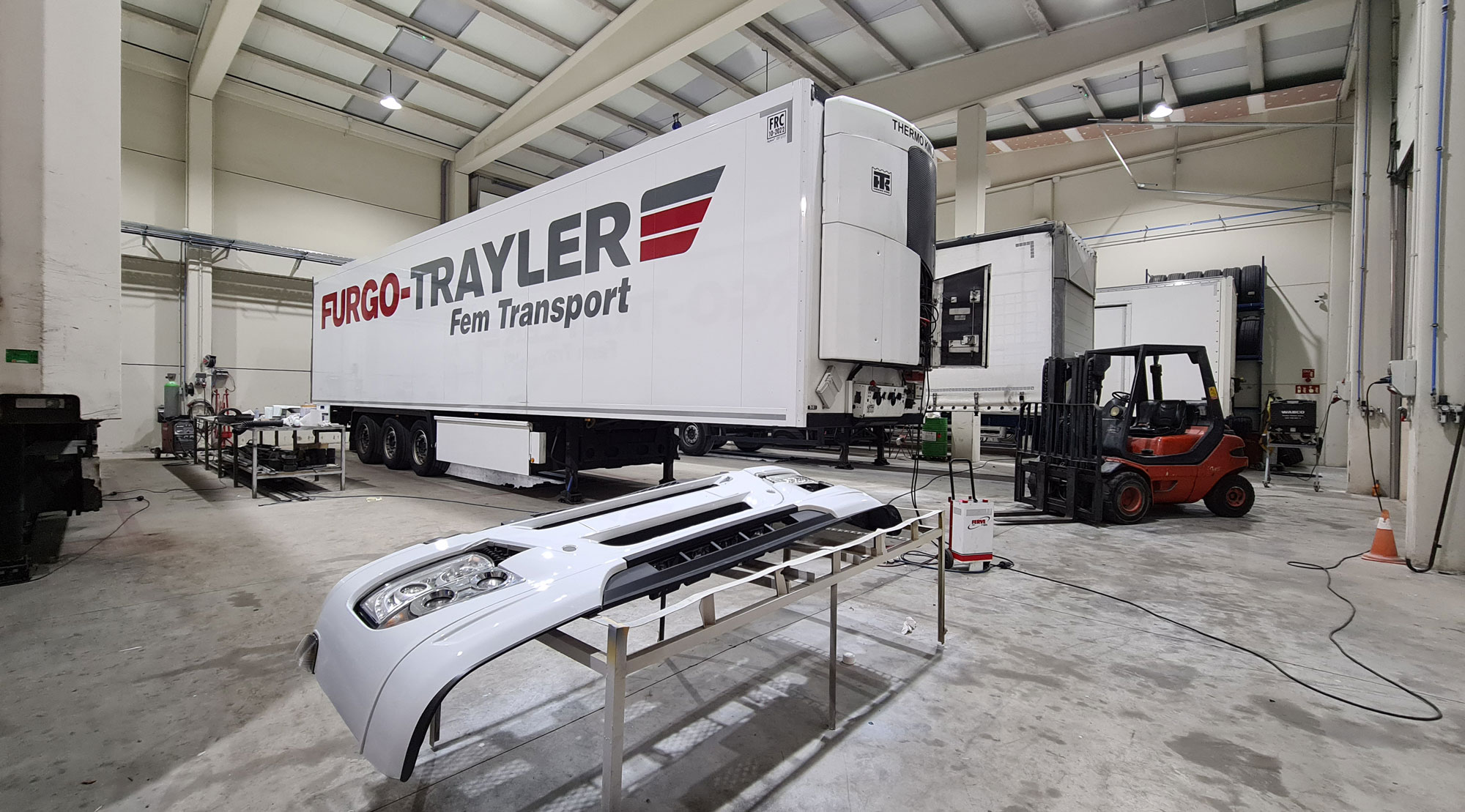 Bellvei / Castellbisbal
Mechanic Workshop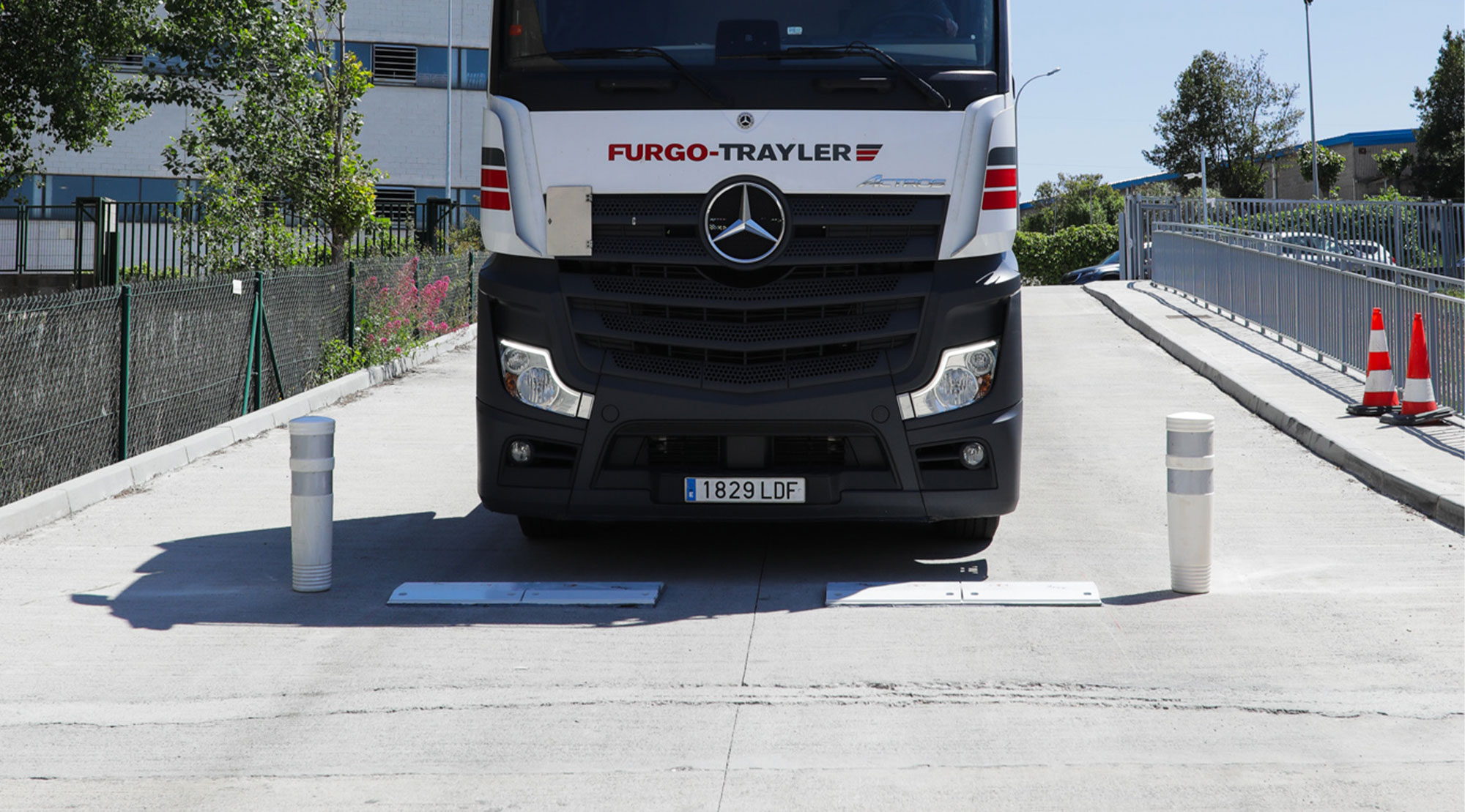 Bellvei / Castellbisbal
Tyre condition monitoring reader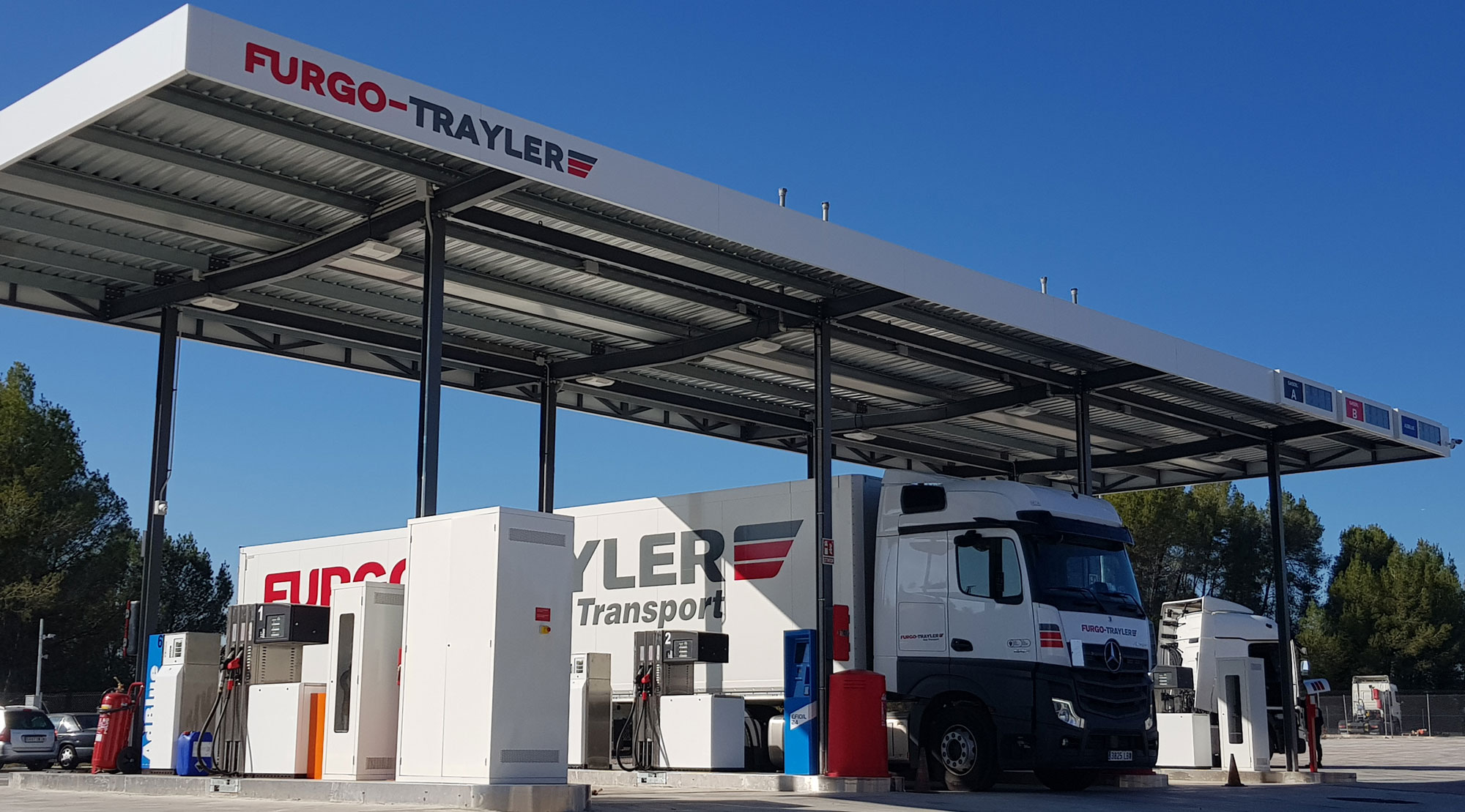 Bellvei / Castellbisbal
Petrol station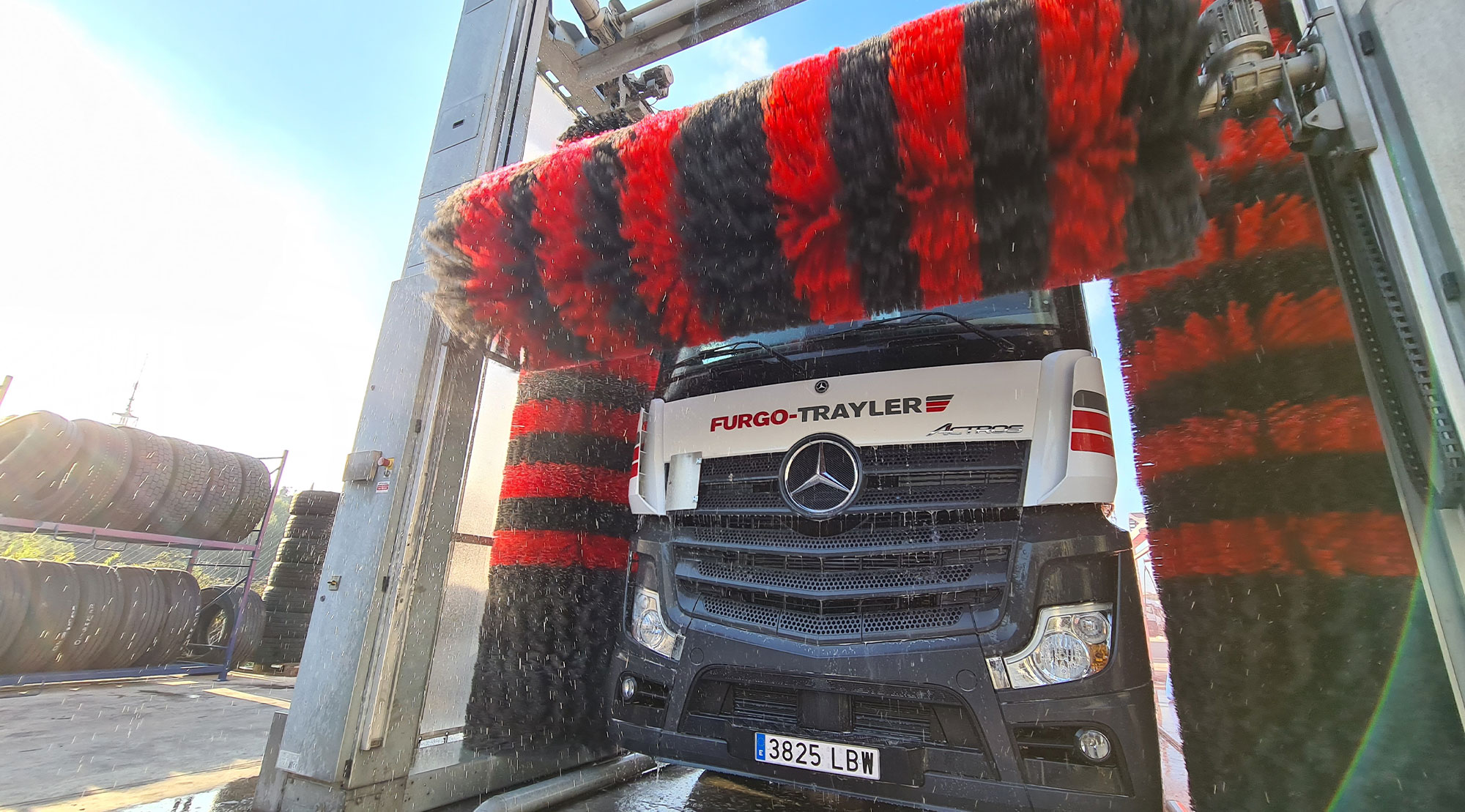 Bellvei / Castellbisbal
Car wash tunnel
We have two strategic bases for optimum traffic management of all our trucks.
Pol. Ind. Els Massets Avda. Els Massets nº 6 CP 43719 Bellvei (Tarragona)

We have offices, repair shop, supplying, 4000 m of closed warehouse and 10000 m of guarded yard to provide the best service.
Pol. Ind. Santa Rita, Carrer Comunicacions nº 8 B, Castellbisbal CP 08755 (Barcelona)

Base for refuelling, repairing, washing and 2000 m of enclosed warehouse and 14000 m of guarded yard to provide the best service.
Both facilities are equipped with state-of-the-art sensors that allow us to control the state of our tyres in a fully automatic way. All our car parks are monitored by video surveillance.
Our team
The people at Furgo-Trayler are what defines us best.
Do you want to challenge us?
Our team is fully prepared to offer you the most suitable transport solutions for your needs.